About Us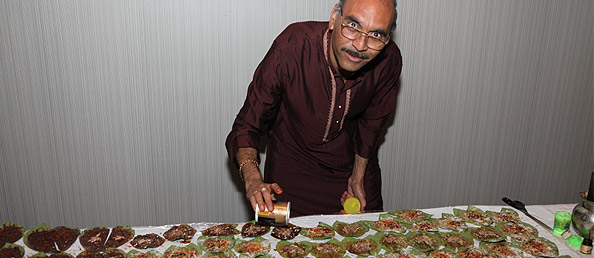 Over the past 20 years, Jayesh and Gita Shah have catered paan at hundreds of events, including concerts at UCLA, Shrine Auditorium, Sports Center, The Forum, and at weddings, birthdays, and parties all throughout California and Nevada. They have catered events with as few as 30 people to weddings with over 1,100 guests.

Jayesh and Gita, owners of Sangam Grocery in Diamond Bar, can cater paan on-site at your event or can ship fresh paan in a refrigerated container. Fresh handmade paan is also available daily at their store.
Company history
Jayesh Shah started making handmade paan in 1991 at Sangam Grocery in Diamond Bar. Due to overwhelming demand and requests for catering, Jayesh started making paan on-site for all occassions.